Although a lot of sectors of the global economy endured a dent from the outbreak of Covid-19 in early 2020, many would agree that one of the biggest beneficiary of the pandemic has been the e-commerce industry. The Rise and Rise of e-Commerce
With the imposition of lockdowns all over the globe and the closure of brick-and-mortar stores, consumers turned to online shopping and a large chunk of people, particularly South Asian residents, had their first experience of digital purchases.
Though the pandemic turned out to be a blessing for this sector, the enterprises acted to fill the gap created from the physical closure of business and supported the consumers in buying products.
Resultantly, platforms like Alibaba and Amazon reported sharp expansions in a short span of time. E-commerce, or electronic commerce, refers to exchange of goods and services over the internet. The past decade saw an e-commerce boom in Pakistan as global giants entered the country in diverse segments including ride hailing, online market places, food delivery and others.
To gain further insights regarding the present state of e-commerce in Pakistan, The Express Tribune reached out to prominent experts from the field.
In hyper growth mode
Zain Ahmed, who had been associated with an e-commerce giant of Pakistan, told The Express Tribune that the e-commerce sector of Pakistan was currently at a stage of hyper growth and this is because Covid-19 acted as a catalyst to increase the traffic on the e-commerce platforms as well as the spending.
Due to the pandemic, customers made far higher digital purchases against offline buying due to lockdowns and suspension of business activities.
"With that said, the numbers and figures reflect that e-commerce is hardly 1 per cent of the entire retail market of Pakistan therefore there is massive potential for the segment as well as huge space for growth," he said. "There is a massive untapped market that needs to be explored so the overall situation is currently very positive."
He detailed that the top three fashion brands were generating roughly half a million dollars from their online stores and similarly, e-commerce platforms were also witnessing exponential growth in their toplines, of up to 100 per cent.
He added that many innovative players were also entering the market and targeting certain niches while exercising their core competencies and such businesses are entering the hyper local market and delivering goods in 30 minutes.
They are working on the model of quick commerce and targeting the fast moving consumer goods (FMCG) side of industry.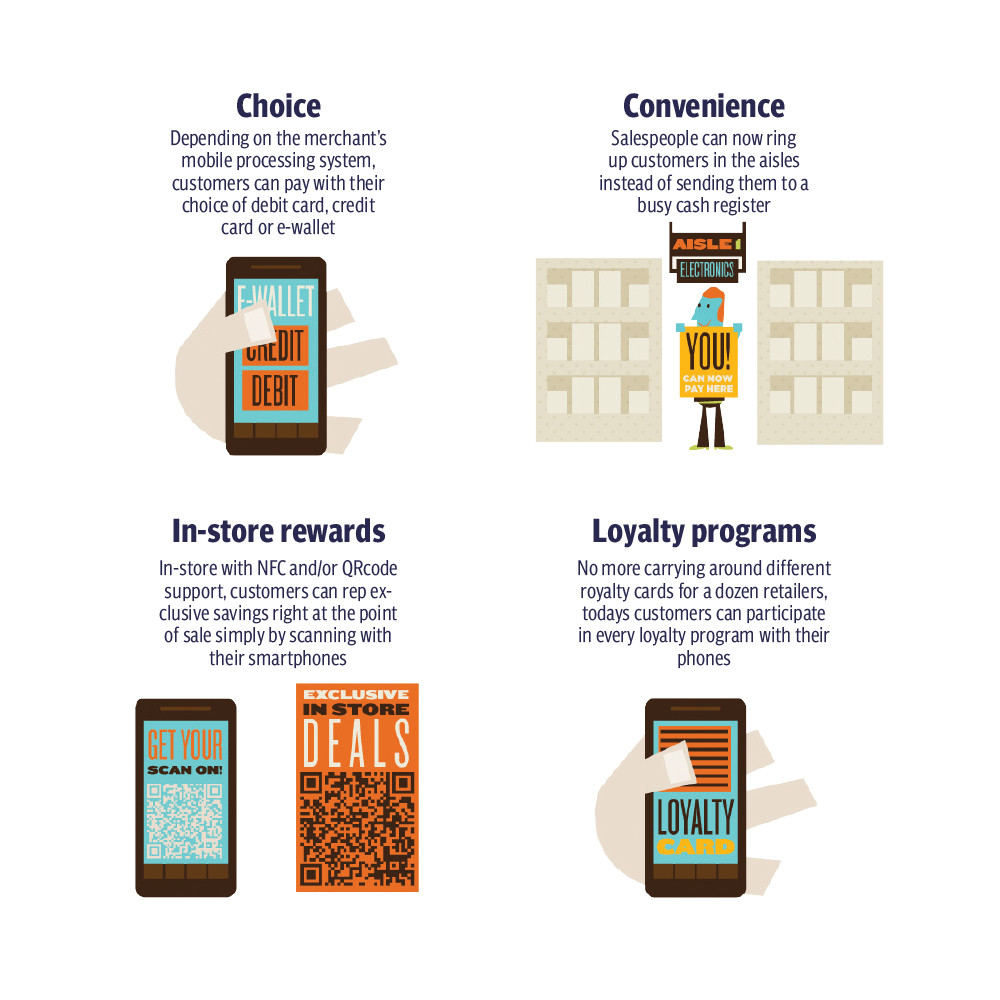 "Then you have other players that are growing their potential in the health and beauty sector and trying to tap that specific segment by providing high quality products targeted at a niche segment of the society," Ahmed said. "We also have few players in the fashion categories that are also providing different brands under one roof. So this is how the current state of the e-commerce sector of Pakistan."
According to him, the overall outlook was highly optimistic with investments flowing in different areas and there were no doubt within the people running the show that growth numbers for next year would be extremely encouraging as well.
Priceoye.pk founder and CEO Adnan Shaffi stated that e-commerce sector of Pakistan was still in a nascent state however it was developing at a rapid pace.
"Our regional economies reflected that as soon as e-commerce penetration crosses 0.5% of the overall retail population, a hockey stick growth is witnessed because adaption increases sharply," he said. "Pakistan's economy has crossed that stage meaning that our e-commerce market is now doubling with every passing year."
This is important because any market having a huge digital penetration supports the existence of e-commerce. He recalled that trend of online buying in Pakistan was negligible a few years ago.
In the past two years, the landscape changed drastically and now, a lot of people have become comfortable in buying things online. These are the same people who were largely hesitant to purchasing products online, he said.
"Things have improved primarily due to entry of new e-commerce players and improvement in services of old enterprises belonging to the segment," he said.
Consumer trust has finally in e-commerce has been achieved, said Shaffi.
Live commerce and shopatainment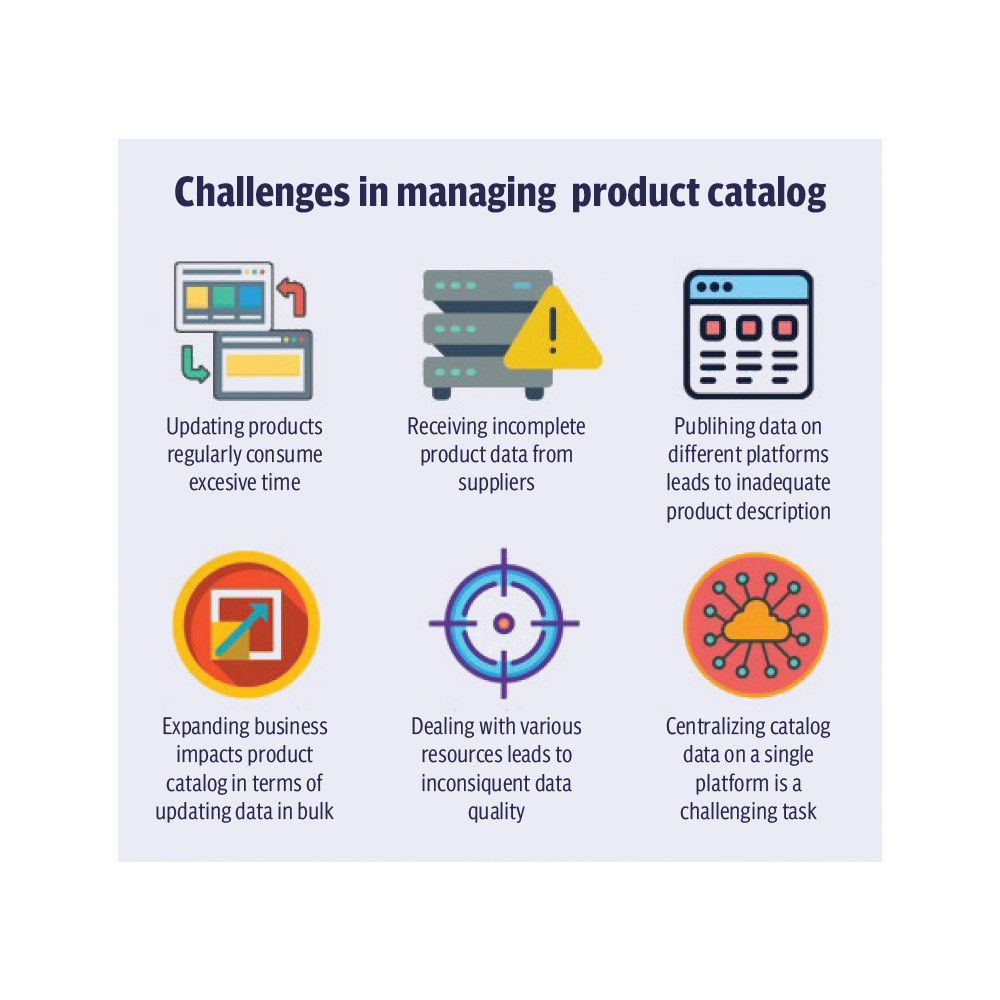 Endorsing Shaffi's views, Ahmed said that the segment was far from maturity in Pakistan because e-commerce represented just 1 to 1.5 per cent of overall retail industry.
Keeping this in view, there is a lot of untapped potential that lies ahead and with the type of new technology and features being introduced day after day, the landscape of e-commerce in the coming days, months and years would shift to live commerce.
He recalled that an e-commerce giant in Pakistan live streamed cricket world cup 2021 on its application and this strategy played a vital role in attracting customers who otherwise would not have logged on to the platform and made purchases had there been no such initiative.
He detailed that roughly 20 per cent of gross merchandise value (GMV) of sales of e-commerce giants in China and South Asia were generated through live selling and live commerce.
This is a new thing that will gain traction in Pakistan and it will be the next big thing to impact the lives of people because they will not only view the application from the perspective of making purchases rather, making the purchase will be the byproduct and shopatainment and live selling would me the main products.
Drawing comparisons with regional countries, he said that in India, share of e-commerce stood at 7 to 10 per cent in the overall retail industry while for China, it was 25 to 30 per cent.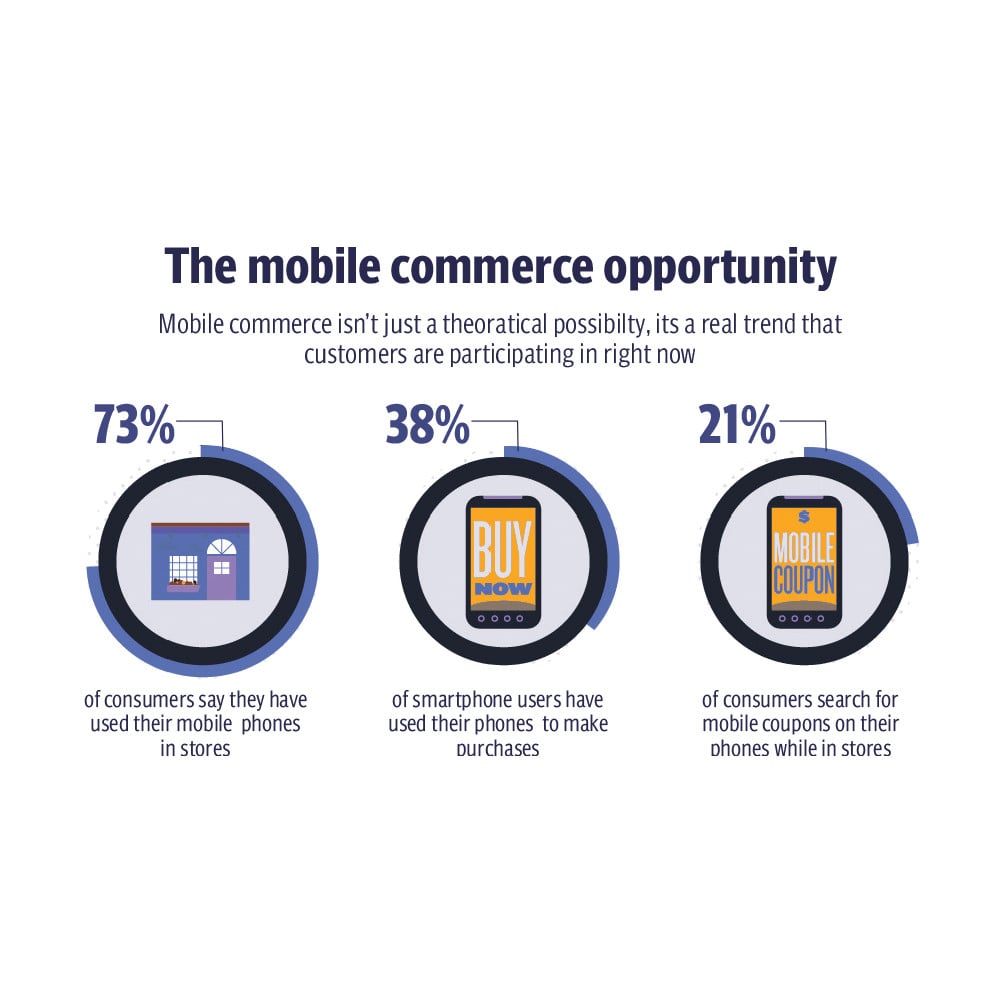 "There is massive space for growth of e-commerce in Pakistan," he said.
He added that the space would also receive support from many other products services such as growth in 3G/4G connections, availability of broadband and mobile penetration in far flung areas of the country.
Shaffi said that the local e-commerce industry had not even scratched the surface yet because its size was less than 3 per cent of the overall retail market and in mature economies, the size of e-commerce segment is 43 to 45 per cent of total retail segment.
Shaffi held the view there were a lot of opportunities in the local market.
"We are just getting started and it will grow faster than industry expectations. Traditional retail will be overtaken by e-commerce sooner or later in Pakistan," he said. "Lately, we have witnessed this happening in every single large economy in the world."
He noted that even in US, shopping malls stayed empty while traffic on digital platforms continued to surge.
Similar trends can be witnessed in China, India, Indonesia and finally Pakistan is also beginning to reflect this global trend.
"Pakistan is among the last few countries whose e-commerce sector is awaiting to be completely exploited because the country has a huge digital population but valuations are low and processes have not been digitalised fully," he said.
"Right now, the e-commerce market of Pakistan is ideal for the world and this is why we see a lot of large venture capital investing in local startups," he said "They have finally realised the potential of the country."
Pakistan was a well kept secret for a long time but now the word has gotten out, he claimed.
According to him, the State Bank of Pakistan (SBP) and Securities and Exchange Commission of Pakistan (SECP) have also played important roles in supporting e-commerce as they turned laws conducive for startups and boosted ease of doing business in the country.
Impact of economic reopening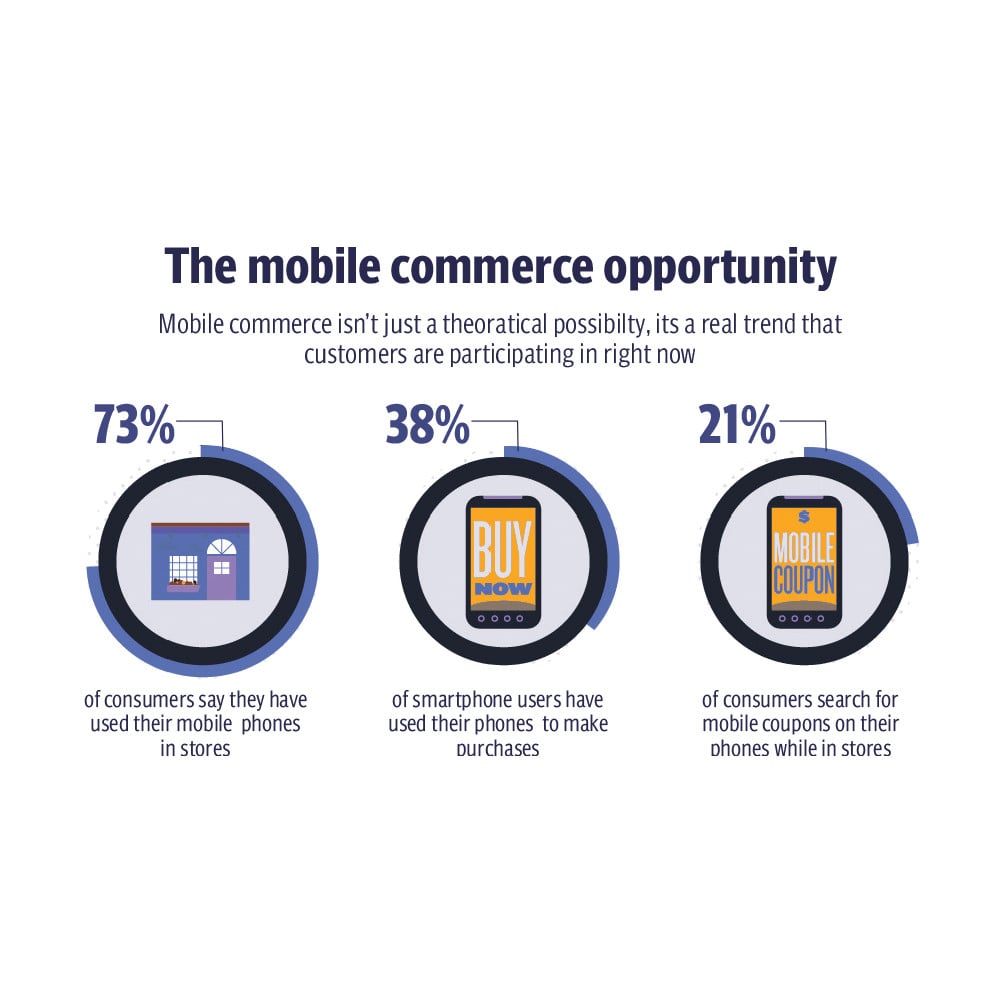 When asked about the impact on the sector of reopening of the economy following prolonged lockdown in Pakistan, Ahmed said that if overall e-commerce business was considered, then it witnessed modest growth.
"Covid-19 acted as core driver and a catalyst and improved the baseline so obviously during lockdown, the demand for essential goods and items increased drastically," he said.
He revealed that products belonging to many categories, including FMCGs, recorded phenomenal spike in sales but as markets opened up, those spikes flattened.
However if pre-Covid and post-Covid numbers were compared, there was enormous growth in limited segments, he said.
However, when it comes to other categories such as electronics and lifestyle goods, then it could be observed that people who used digital platforms during Covid to buy essential items were now diversifying their purchases. They were now looking for products in other categories, Ahmed elaborated.
"Reopening of the economy is generally a very positive sign and it bode largely well for the e-commerce business because people or customers who were forced to purchase essential items through e-commerce platforms were returning back to try out products from other categories," he said. "We see that a good number of people who made essential purchases during lockdowns are now browsing other categories hence we can say the impact of reopening in general has been excellent on the demand side as well as on supply side."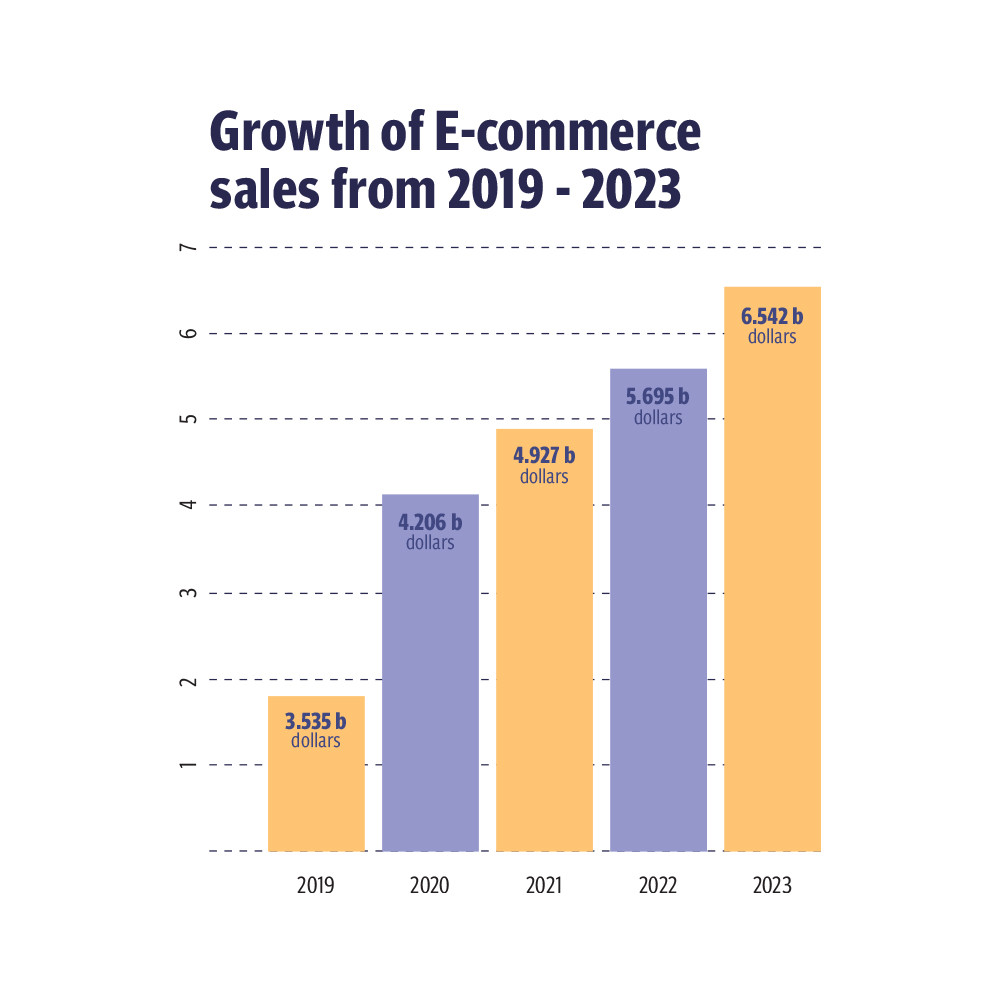 He detailed that with opening up of the economy, the availability of products improved in for the e-commerce players as well.
Shaffi added that despite the lifting of lockdowns, the e-commerce business was growing because once people become comfortable in buying things online, they start enjoying the online experience as its convenience. "Now, a lockdown or no lockdown does not matter for a lot of e-commerce users," he said.
Moreover, it is cost saving as well because with sharp increase in fuel prices, people are preferring to have groceries delivered to their doorstep than to visit the store. "The transportation cost is always on the minds of people," he said.
Challenges
Moving on to talk about the challenges in the this area, Ahmed said that ensuring smooth customer experience would be the biggest challenge because e-commerce business was dependent on various players.
"It starts off with the seller and goes on to fulfilment partner then to the logistics partner and then to the customers," he said.
As the segment grows, another big challenge for e-commerce companies would be to ensure that service level and customer experience was maintained and they will need to place controls to ensure that good customer experience is guaranteed, Ahmed stated.
For now there are challenges but opportunities are higher because retail segment is growing by a good percentage year-on-year and since e-commerce is small part of the retail market, it present a good opportunity.
"In terms of other challenges, I think dealing with vendor base and seller base will be another problem because there will be a need to strike balance between perfect customer experience and seller experience," he said.
Combating the cash economy
Pakistan is largely a cash economy however the focus of e-commerce platforms in usually on digital payments because these firms are playing their part in digitalisation.
Elaborating on the issue, Ahmed said that digital payments take far less time to be cleared than cash payments so when enterprises receive the money in time, vendors get paid timely which enables them to procure goods within the decided timeframe.
"Therefore, it helps the entire ecosystem, boosts liquidity into the business and allows lenders to prepare themselves for the next order," he said. "Digital payments also facilitate people as they can pay through a single tap rather than waiting for rider and arranging cash."
So digital payments accelerate the cycle of liquidity for the e-commerce platforms and their vendors, Ahmed said.
Secondly, widespread adoption of digital payments also opens up various options for the customers. These days, there is immense focus on buy now, pay later (BNPL) model and we see companies exploring that domain, he said.
"Customers will lose out in that domain if they are averse to digital payments," he said. "Banks and other digital payment platforms are spending huge sums to motivate people to pay online for the merchandise."
He underlined that all digital players were incentivising purchases on e-commerce platforms to promote the use of digital payment methods.
In terms of orders, not even 20 per cent are digitally paid but when it comes to value, the percentage has gone up by nearly 50 per cent for some businesses, Ahmed added.
Customer side
On the flip side, customers have also cherished the ballooning e-commerce sector of Pakistan citing that sharp growth of the segment had eased their lives.
Muhammad Adeel, who was averse to online purchases prior to outbreak of Covid-19 in Pakistan in March 2021, stated that he would now encourage everyone to purchase merchandise online from legitimate stores.
"The future seems to be digital and Covid-19 has enhanced the pace of digitalisation as well as e-commerce growth in Pakistan," he said. "Moreover, it is encouraging to see new e-commerce business springing up each day."
Adeel admitted facing several challenges when he initially began using e-commerce platforms to purchase products however he reaffirmed that management teams behind the enterprises did an excellent job to support consumers and resolve their complaints.
Moreover, he added that banks were also playing an enabling role in supporting the system.
On the other hand, Hamid Ashraf told The Express Tribune that a few platforms were just aiming to defraud customers and due to them, the whole sector was suffering.
Such enterprises either do not send the correct product to the customer or take the amount and not send the product at all, he said.
What the market thinks
Usman Riaz, an independent e-commerce analyst said that the sector was in a take-off mode and it had massive opportunity in Pakistan given that majority of the population is averse to e-commerce.
"What the platforms need to do is raise awareness, offer incentives and announce sales to exploit the untapped segment of the country," he said.
In a nation of 220 million people, the e-commerce users are quite low, he said highlighting that a massive chunk of customers have yet to have their first e-commerce experience in Pakistan. These are people who made their initial e-commerce purchases somewhere abroad and then they came to know about the ease that this segment offers, he said.
However, it is encouraging to see that e-commerce grew by leaps and bounds in the past decade, the analyst said.
Talking about the threats to the segment, he said that persistent delays in approval and implementation of e-commerce policy in Pakistan was discouraging players to reach their true potential.
"Finally, it is no secret that rampant inflation has shrunk the purchasing power of the people and this has dampened e-commerce sales to a small extent," he said. "Data suggests that sales of luxury goods fell in the second half of 2021 particularly to due soaring inflation in the economy."
The second threat comes from digital payment infrastructure. Riaz added that at many instances, banks face glitches or downtimes in their digital systems and if a consumer makes a payment during that time, it is likely to be rejected. "This can kill a consumer's e-commerce experience hence banks and financial institutions have to ensure zero disruption in their online services to support the segment," he said. "What is worse is that there have been few instances where the amounts gets deducted from customer's accounts but does not reach the platform."
In such an instances, the consumer had to visit bank branch multiple times and lodge complains on the application which adds to the woes. According to him, e-commerce purchases should be hassle free.
Finally, he said that frauds in the name of e-commerce were rampant in Pakistan and there a lot of scams were taking place because customers lacked complete awareness.
There are pages on social media platforms that take the payment for merchandise beforehand and send the wrong product or no product at all to the consumer.
He added that consumer courts register a huge amount of complains of e-commerce scams and at many instances, it becomes difficult to catch the culprit.
The analyst pointed out that some consumers also defraud e-commerce platforms as they buy the product, lodge a return application, receive the refund and send the wrong product to the platform.
"So both sides have black fish but the saddening part is that the image of e-commerce ecosystem deteriorates because of this," he said.
Cash on delivery is also thriving due to such scams because people want to check the product before paying for it.
He noted that the tax imposed on laptops and mobile phones in the mini budget was expected to indirectly affect e-commerce because drop in sales of digital devices will reduce customers on e-commerce platforms.
He also flagged high merchant discount rate (MDR) as the prime hurdle in way of enhancing e-commerce in Pakistan.
"MDR rate stands between 2 per cent to 3 per cent, which affects consumers' preference of paying digitally and encourages them to adopt cash on delivery mode," he said.
There is a need to talk about cyberattacks on platforms as well. Cyberattacks put privacy of consumers at risk and following a huge number of data breaches in past two to three years, many people became averse to buying anything online.
Even prominent companies with large amount of cybersecurity teams have been targeted therefore the trust of consumers has deteriorated.
Talking about how e-commerce could be promoted in Pakistan, Riaz said that banks could offer cashback schemes or other kinds of incentives on digital payments to motivate consumers.
"Moreover, they can collaborate with platforms to offer deals," he said. The analyst admitted that some platforms had announced such collaborations but there was a need for other enterprises to ink deals with financial institutions as well.
He was of the view that e-commerce businesses should raise awareness to widen the industry.
Speaking about short term future of the segment, he said that global e-commerce sales were once again on an uptrend because of lockdowns imposed by countries to contain the spread of Omicron variant.
"If lockdown is imposed in Pakistan, it will usher e-commerce to a new era of growth," he stressed. "The last lockdown encouraged many brick and mortar businesses to launch their websites and a new round of lockdowns will lead many businesses to revisit their platforms because few of them have been left neglected."